"Where common memory is lacking, where people do not share in the same past, there can be no real community. Where community is to be formed, common memory must be created."

Georges Erasmus
A Letter From Our Director
Last weekend, I got to spend some time with my two adult children as we drove through Eastern Washington and spent time together at a remote cabin. Our conversations bounced from discussions of music and shoes, to trash talking over games of dominoes and Qwirkle. We remembered Trayvon Martin on the day marking the 9th year of his passing, tried to make sense of the senseless recent attacks on Asian Americans in NYC and San Francisco, and attempted to work through the trauma that has touched our family and so many others during the past year.
Many young people have the unique ability to tell the truth in the most honest and cogent of ways. It's the vulnerability they model when they simply ask for what they need. Whether that's a hug or a tearfully long cry or an unfettered bout of laughter. This honesty is exactly what's needed as we continue to march toward difficult days ahead. It is with this honesty that we might begin to establish a common memory of the very real historical trauma shared by each of us, regardless of our differences and sameness.
This idea of "common memory" came to me by way of a Mark Charles TEDx video, in which he references a quote by Georges Erasmus, a Dene leader. Erasmus said, "Where common memory is lacking, where people do not share in the same past, there can be no real community. Where community is to be formed, common memory must be created."
Our intergenerational team at Project Pilgrimage offers programming that aims to speak truthfully and create spaces, virtual and real, that empower everyday people to activate and commit to sharing their narratives toward a common memory. We're looking to 2021 as an opportunity to confront, to heal and to follow young people as they guide us through joy, pain, and an ability to hold every moment.
—FMI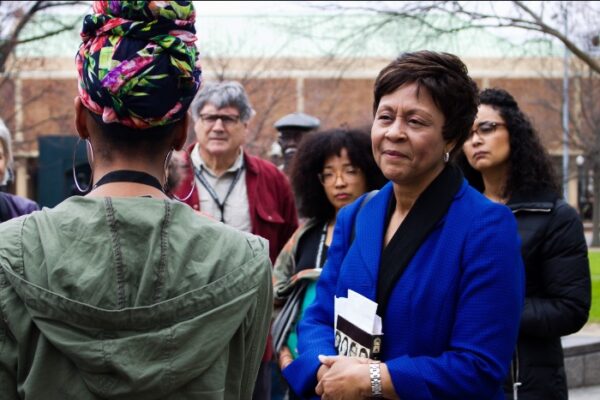 Intergenerational Conversation
By Eleanor Chang-Stucki
For the Rev. Dr. Carolyn McKinstry, the head-spinning events of 2020 felt purposeful—as if a divine power was trying to direct our attention to the state of the world. As a young girl, Dr. McKinstry was witness to The Sixteenth Street Baptist Church Bombing and among protesters in the Birmingham Children's March of 1963.
She has spent a lifetime dedicated to community service. As a Project Pilgrimage board member, author, speaker, and witness to both the Civil Rights Movement of the '60s and today's Black Lives Matter marches, Rev. Dr. McKinstry has watched racism and protesting evolve.
Read the rest of Eleanor's piece with Dr. McKinstry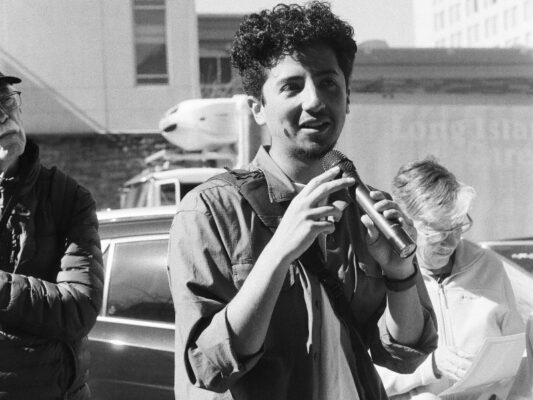 Head & Heart with Jorge
We are so excited to announce Jorge Rivas as our new Community Outreach Coordinator. We asked Jorge to offer a few words about the importance of head and heart work a year after his first Pilgrimage in Spring 2020. I hope y'all are staying safe and practicing much-needed self-care as we near the anniversary of COVID-19 changing our world. Before participating in my first Pilgrimage, I wouldn't have been able to give much insight into head work and heart work at all, much less the importance of them both.
If you've ever spoken to anyone who has experienced the Pilgrimage to the South, you will inevitably hear us try and explain how it has changed our life. Head work, while challenging, is relatively easy to accomplish. Most of us have access to the internet and with a few clicks on our phones or laptops, we can learn about moments in history, memorize dates and names, and other facts.
However, what is not easy is heart work. I will never be able to put into words what I experienced standing at the spot on the Tallahatchie River where Emmitt Till's body was found, brutalized. The emotions that I felt reading letters from inmates on death row at EJI's Legacy Museum. This impact can't be read in a book or on the internet. This impact has changed me. It has become impossible to sit idly by as injustice still happens today.
I am honored and privileged to join this amazing team and help others, including myself, either start or travel farther in their own anti-racist journey.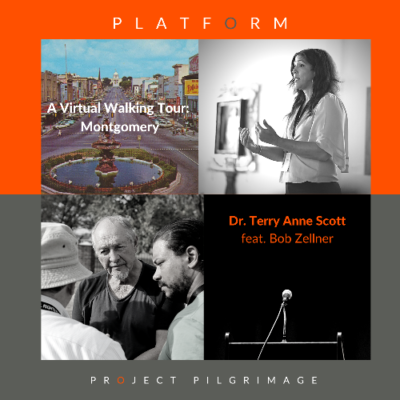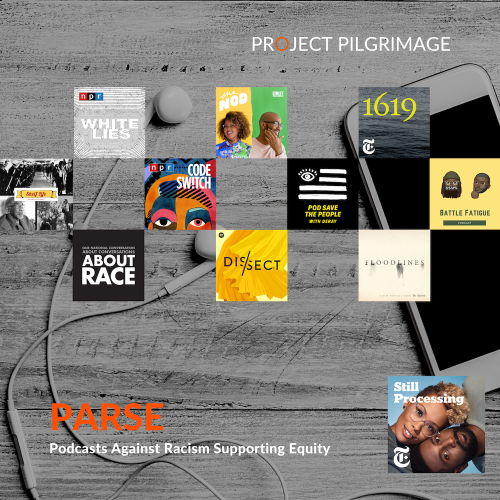 Platform and PARSE
Over one hundred and fifty people joined our first Platform of 2021 as Project Pilgrimage's resident historian, Dr. Terry Anne Scott and Civil Rights Foot Soldier, Bob Zellner, (who is the subject of a new film Son of the South) led us on A Virtual Walking Tour in Montgomery. Together we journeyed through the history of Civil Rights and the Black American Freedom Struggle against the backdrop of this historic Alabama city. Stay tuned for more Platform events throughout the year.

For comedians like Dave Chappelle, humor is a broad sword in the battle to bring about social change. Join us for our next PARSE, Everybody is Watching Dave Chappelle. PLEASE NOTE! We are excited to share that PARSE is moving from happy hour to lunchtime! To celebrate, we will be giving away 2 tickets to the Seattle Arts & Lecture's virtual event Luvvie Ayayi Jones on March 19, (a $50 value!) We hope to see you there!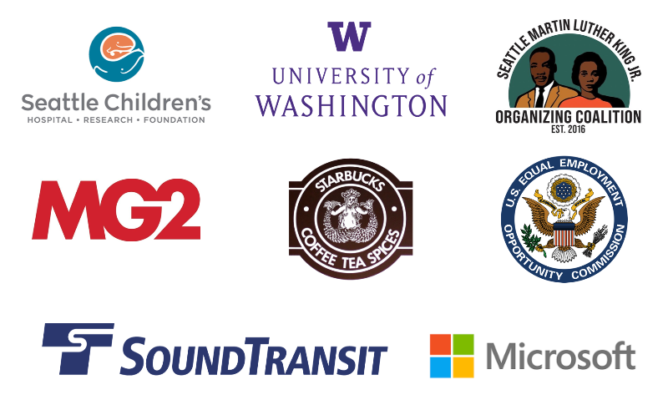 Virtual Partner Pilgrimages
In this virtual era, Project Pilgrimage is proud to partner with various companies, academic institutions, and organizations to offer a series of unique workshops intended to increase awareness of historical events that have defined and perpetuated systemic racism in the United States. We are sharing virtual pilgrimages to locations which create historical context, provide opportunities for participants to self-reflect and dialogue, and explore ideas on how to take action and make meaningful contributions.
While virtual pilgrimages may have manifested during this complicated time, we are embracing the opportunity to spend time with a wide range of participants that might otherwise not have the opportunity to travel with us to the South. We look forward to working with you.
For more information, contact us at [email protected]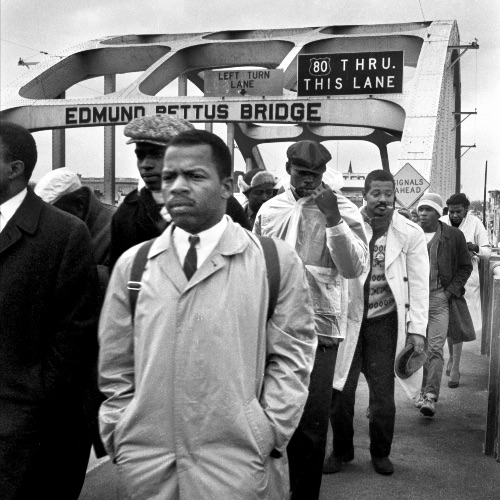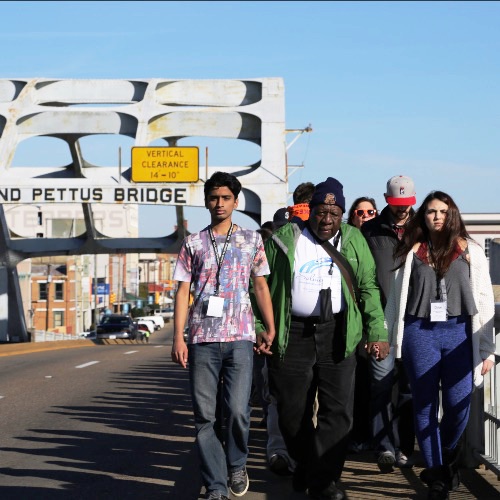 2022 Spring Pilgrimage
Can you feel the tide shifting? Change is in the air. With more vaccines rolling out every day, it's only a matter of time before we can be together again. This means more community events, dinner conversations, and traveling will slowly start to come back. If COVID-19 infections continue to fall and health experts indicate a safe path forward by Spring 2022, our Pilgrimage to the South will return. Please keep this in mind for yourself and anyone else you think might be a good fit. Our application will open later this year and we cannot wait to get back to the South!
---
QUESTIONS?
Feel free to reach out to us with any questions or comments.
Join our mailing list to receive updates about Sankofa Impact.