"I have heard it said that winter, too, will pass, that spring is a sign that summer is due at last. See, all we have to do is hang on."

Maya Angelou
A Note from Felicia Ishino, Executive Director
Next week, I will make my donation to Sankofa Impact as part of the upcoming GiveBIG campaign and this year's gift means so much to me. It has been a tough couple of years. I am not just the Executive Director, I am someone who has been forever changed by the mission of Sankofa Impact – to confront our history of racism and resistance by bringing people together for place-based learning experiences.

On my first trip as a participant in 2014, I committed myself to the lessons of Mamie Till, Dr. Carolyn McKinstry, and Viola Liuzzo. Lessons that connect so clearly to the women in my own family like my mom, Victoria Heller and my grandmother, Katherine Henson. Each of these women embody strength, in spite of and because of so much trauma and oppression.

The fire inside me is directly connected to the fires within them with flames fanned by the winds of change in a system designed to hold them back. Systems of oppression that must be burned to the ground. Out of the ashes, we must bring about a world of collective liberation and beloved community.
I hope that you have found time over the past couple years to remember the lessons of those who came before us. I believe Sankofa Impact has played a role in helping to lift up historical narratives so that we may each move toward the world we want to see. I believe this because of the impact these narratives have had in my own life.
Your support of Sankofa Impact during the GiveBIG campaign this May 3-4 means more than just a charitable contribution – it will ensure that other everyday people, just like you and me, will have the opportunity to hold the lessons of the past and find their inspiration toward everyday activism.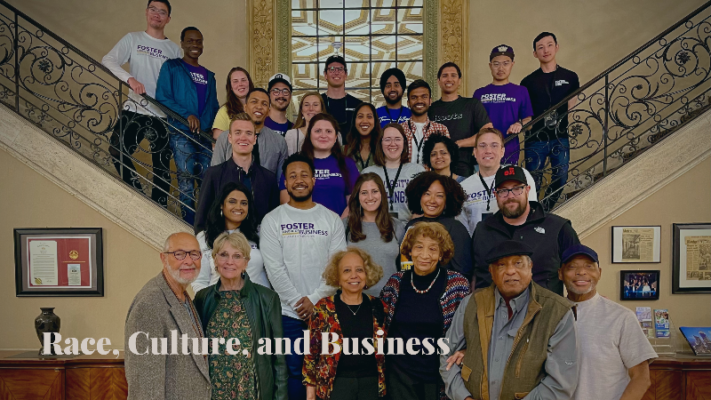 Sankofa Impact and the University of Washington Foster School of Business recently partnered for an experience in the American South that studied the intersection of race and business. A place-based immersion class, Race, Culture, and Business provided 20 MBA grad students with a lens through which to evaluate business practices in the context of our shared history of racism and resistance.
The trip, our first since the pandemic, was powerful, insightful, and transformative for all the participants. We visited familiar locations like Whitney Plantation and Selma and new locations in the Lower Ninth Ward and at Sloss Furnaces. We met with old friends like Dr. Carolyn McKinstry and Bob Zellner and created new connections with some amazing students that will last a lifetime.
We are hopeful about the future of this program and the work ahead. We will leave you with the words of Foster participant, Rebecca Ballweg, MBA Candidate '23. She said this in a recent blog post, "Sankofa Impact's place-based learning infused me and 19 other business students with a knowing we cannot ignore as we go on to lead at the world's "most successful" companies and impact hundreds of employees which we will manage."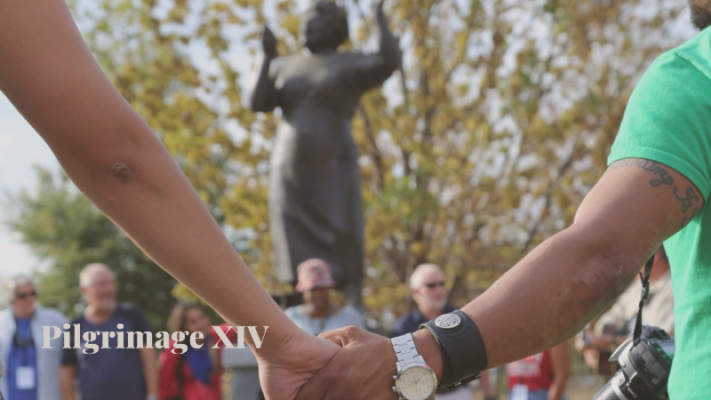 We are accepting applications for our Fall Pilgrimage to the South. We will begin our 14th Pilgrimage with learning and community building in Seattle over four prep sessions in October 2022. Then we embark on our Pilgrimage in November 2022, visiting locations that tell the story of the Black-American freedom struggle. Places like New Orleans, Jackson, Memphis, Montgomery, among others. Finally, Sankofa Impact will host post-travel sessions to enrich and support the work of reflection and integration. This experience is life changing. All are welcome. Let's go.
Community Spotlight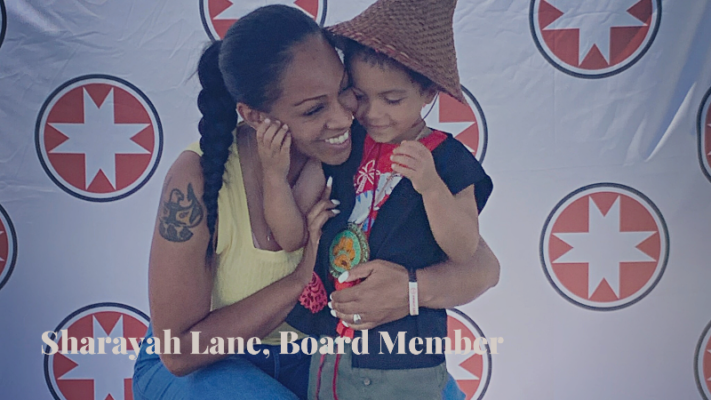 Sharayah is a member of the Lummi Nation with a background in journalism and policy. An alumnus of the Evans School of Public Policy & Governance at the University of Washington, her current role is primarily focused on Philanthropy Northwest's tribal broadband strategy, rural programming, corporate philanthropy and the Momentum Fellowship program. Throughout her career, she has collaborated with numerous sectors including federal and state government, tribal government, corporate, nonprofit and the philanthropic sector. She has been part of multiple Pilgrimage cohorts as a student and as part of leadership. When she is not working to change the world, Sharayah can be found lost in a book, reading or writing, and sharing in cultural teachings and exploring her homelands with her son.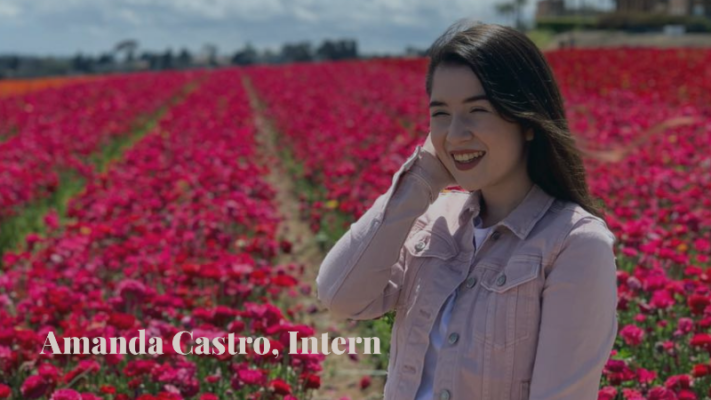 Amanda is proud to be a part of the team at Sankofa Impact. As an intern, she assists the team with tech for virtual pilgrimages, and any other support the team needs. Amanda's favorite teacher is her elementary school instructor, Mrs. David. Through her attention to detail and care for her students, Mrs. David demonstrated what it means to be an impactful teacher and caring person. Being an avid reader, Amanda would break bread with the author of Little Women, Louisa May Alcott. She imagines that the conversation would be rich and inviting. Outside of her internship, Amanda finds joy in doing craft projects, watching Marvel movies and enjoying the company of her two dogs.
2021 Annual Report
2021 was a year. Navigating a pandemic, developing new programs, rolling out a rebrand, and many ups and downs. Take a look at our 2021 Annual Report by clicking the link below.
Community Event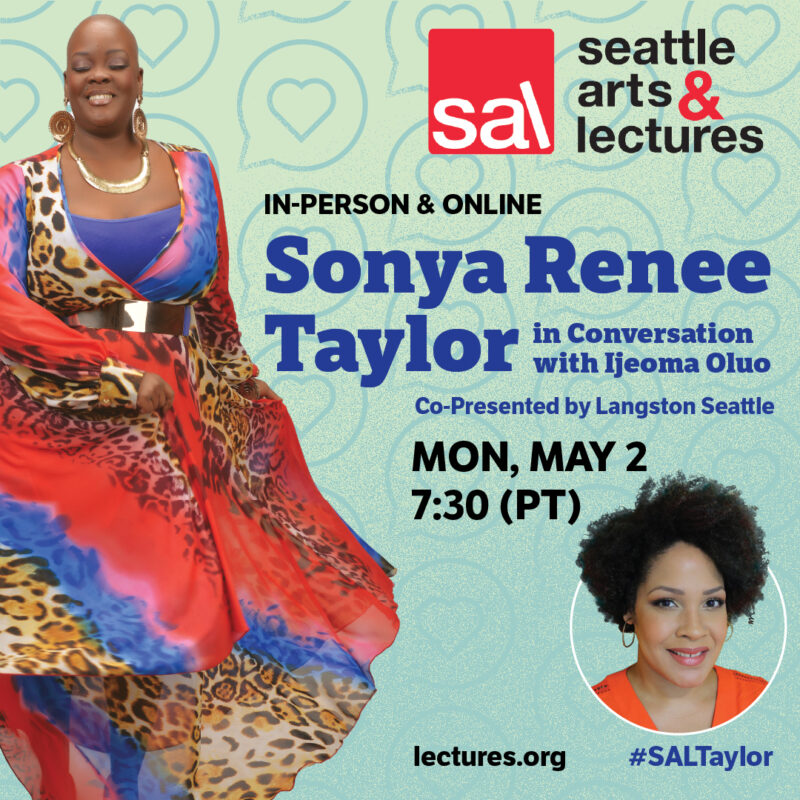 ---
QUESTIONS?
Feel free to reach out to us with any questions or comments.
Find this Newsletter in its original format here. Join our mailing list to receive updates about Sankofa Impact.