Movements for civil rights in the 1960s around the United States inspired people from different racial and cultural backgrounds to organize for their rights. Protests and landmark court cases against inequality were a central theme throughout the decade. The Chicano Movement, also referred to as El Movimiento, was no different. Made up of predominantly Mexican-Americans, some of the movement's prominent leaders were Cesar Chavez and Dolores Huerta.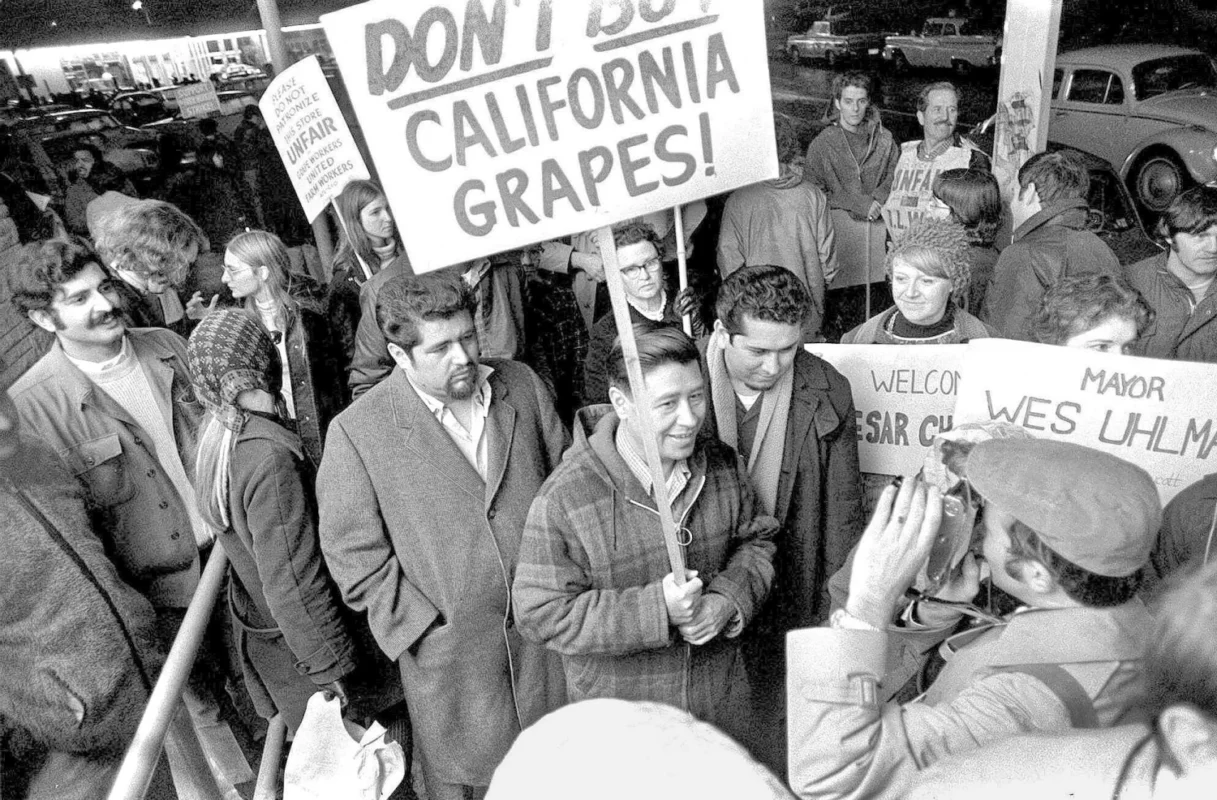 The Chicano Movement was centered around farm worker rights. The National Farm Workers Association joined together with the Agricultural Workers Organizing Committee to boycott unfair working conditions for farm workers during the Delano Grape Strike in 1965. This strike would unite Filipinx and Mexican farm workers in the struggle for fair wages and working conditions. The strike was successful, by 1970 workers signed union contracts and gained better pay and work conditions.
Leaders of El Movimiento resonated with the ideas of non-violent, peaceful protest values which had been a hallmark of the Civil Rights Movement. The 1968 East Los Angeles Walkouts took place from March 1st-8th. Thousands of high school students walked out of class protesting unequal education. They advocated for curriculum changes, bilingual education, and the hiring of Mexican-American administrators. While their efforts were met with arrests and rejection, the demonstrations were a pivotal moment that conveyed the power of the Latinx community.
Much like other movements of the era, The Chicano Movement was a disruption of societal norms. It challenged the Brown community to unite and organize for their rights. The impact of this movement can still be felt today. Community to Community Development (C2C) is a women-led grassroots organization dedicated to food sovereignty and immigrant rights in Washington State. Sankofa Impact is proud to highlight The Chicano Movement and @foodjusticec2c as we commemorate Latinx History Month. 
---